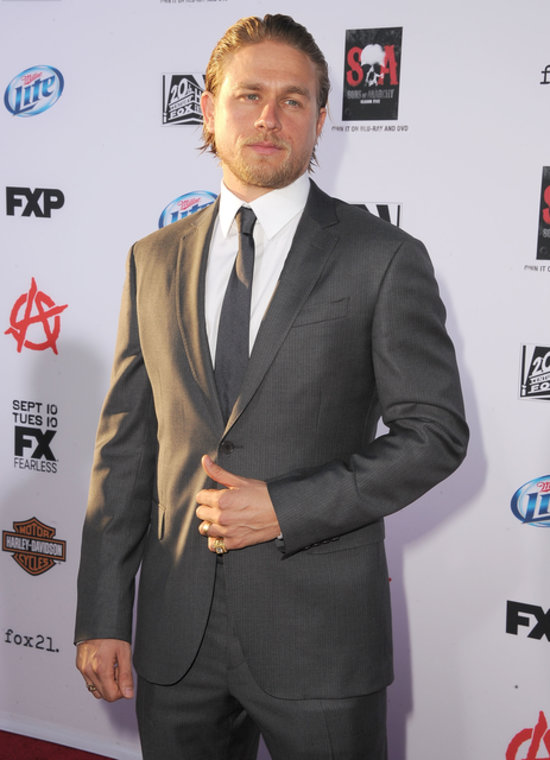 Charlie Hunnam Drops Out of the 'Fifty Shades of Grey' Film
E.L. James
tweeted fans a warning to "hold onto their hats" just minutes before it was announced that Charlie Hunnam had dropped out of the
Fifty Shades of Grey
film.
The Official Fifty Shades of Grey Facebook Page posted this statement, "The filmmakers of
Fifty Shades of Grey The Movie
and Charlie Hunnam have agreed to find another male lead given Hunnam's immersive TV schedule which is not allowing him time to adequately prepare for the role of Christian Grey."
That exact same statement was also used in
The Hollywood Reporter
article that E.L. James retweeted
Updated: Charlie Hunnam Drops Out of 'Fifty Shades of Grey' Movie http://t.co/D2fQWRy5yF
— Hollywood Reporter (@THR) October 12, 2013
E.L. James tweeted her best Charlie just moments after the news broke.
I wish Charlie all the best. x
— E L James (@E_L_James) October 12, 2013
Fans will undoubtedly be on the edge of their seats waiting to hear who take Charlie's place as Christian Grey in the Fifty Shades of Grey film. We will bring you all of the breaking news as it becomes available.