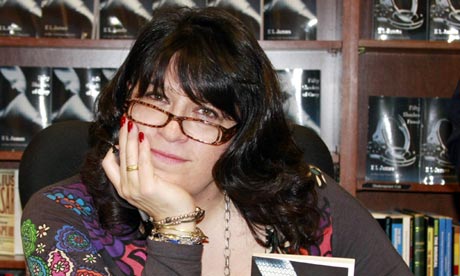 We love hearing that Fifty Shades is breaking records and flying off the shelves! Let's keep it going!!
Here is whats being reported on this...
EL James's Fifty Shades trilogy sold more than 70m copies in 2012, driving Random House to record annual revenues and profits.
The publisher's operating profit leapt 75% year on year to €325m (£275.7m) in 2012. Revenues at the Bertelsmann-owned company, which is awaiting final clearance on a merger with Pearson's Penguin, grew 22.5% year-on-year to €2.1bn.
James' Fifty Shades of Grey and sequels Fifty Shades Darker and Fifty Shades Freed became the book publishing phenomenon of 2012, shifting more than 70m copies between March and December.
About 50% of revenues from the trilogy were from ebooks, compared to Random House's global average of about 20% from digital sales. Fifty Shades accounted for almost one in 10 of the 750m books Random House sold globally in print or online across the year.
The runaway success of Fifty Shades helped Bertelsmann maintain overall group profit levels, despite tough advertising conditions for its TV, magazine and music publishing businesses.
Source:
http://www.guardian.co.uk/media/2013/mar/26/fifty-shades-random-house-record-profit